Equisetum Returns

Series of monotypes and mixed media works that imagines Equisetum (aka Horsetail - a common plant often characterized as a weed) returning to its prehistoric scale to reshape, down-cycle, and recycle the city.This work is in progress, return for more....

Equisetum Returns 8, Sumi ink monoprint with India ink drawing on watercolor. 9"x12"
Details
350 million years ago, horsetails (genus Equisetum) reached heights of 50-100 feet. These ancestors, called calamites, were a key component of lush swamp forests (Carboniferous plant communities) that became coal deposits through millenia of decomposition and alchemy. Today they thrive in nutrient poor soils created by human development and are uniquely resilient.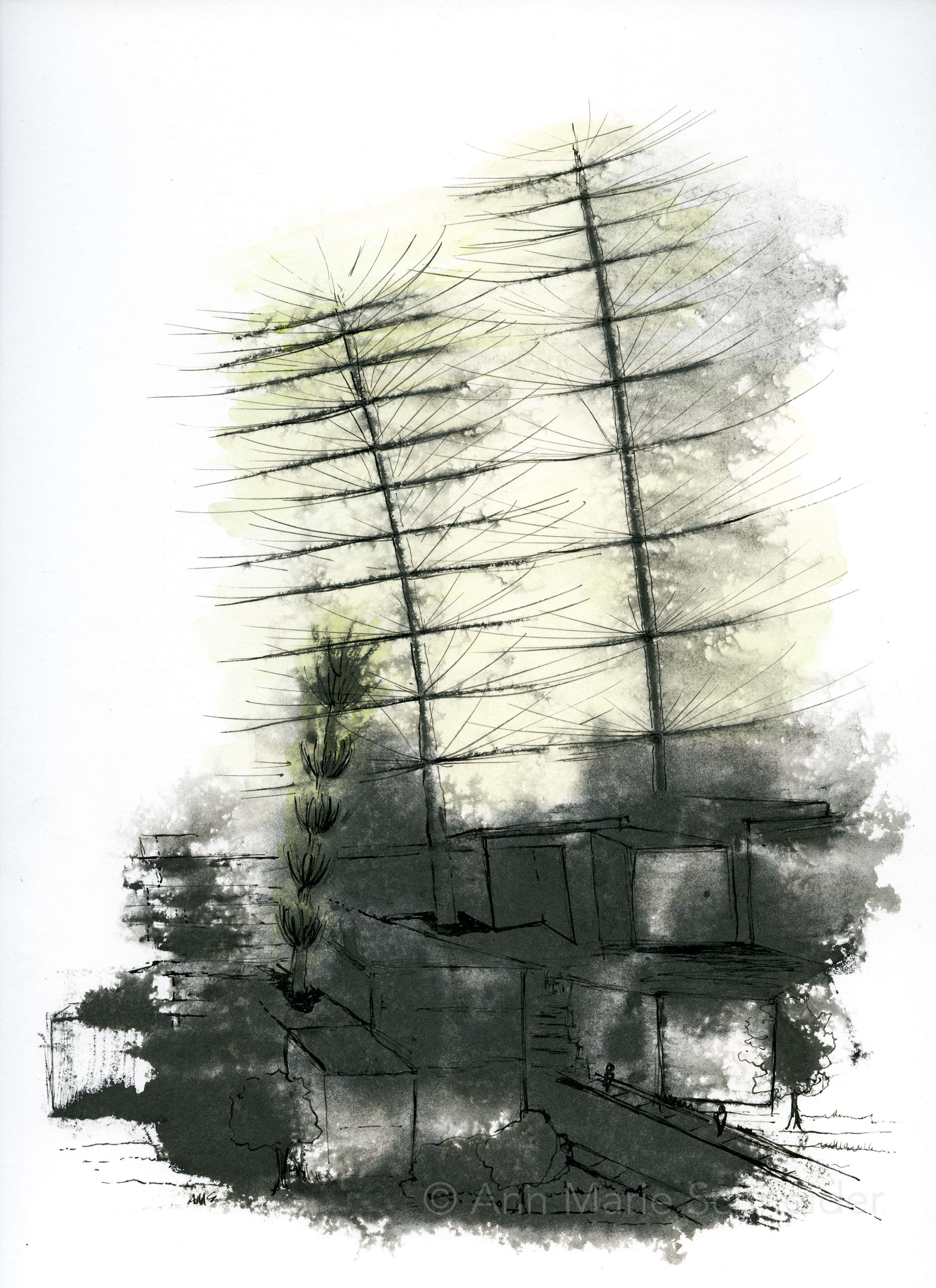 Equisetum Returns 9, Sumi ink monoprint with watercolor and India ink on watercolor. 9"x12". This print will be exhibited for sale at the Rue de Cerise in mid-September at the Good Arts Building: https://goodartsoncherry.com/shop/
Sketch exploring ideas for a site-specific installation.
Equisetum Returns #1. India ink, watercolor, and etching. 9"x12" on Clayboard.
Equisetum Returns MP#1. Sumi ink monoprint with India ink drawing on watercolor. 9"x12"